Choose a service
Find an airport serviceThat fits you.
Oz Airports provides experienced and highly trained staff to airports and airport works projects around Australia. The business is frequently called upon to provide airport management support, short term staffing relief/airport labour hire and works safety officer (WSO) support. Our staff are supported by a senior management team who have spent their entire careers working within Air Traffic Control, Airline and Aviation Safety Management.

Training
AirportManagement andSafety Training.
TRAINING OVERVIEW
Oz Airports has leveraged our strong airport management and airport safety management experience and is heavily involved in the initial training and refresher training of Aerodrome Reporting and Works Safety Officers at airports Australia wide. The business not only provides quality Aerodrome Reporting and Works Safety Officer support to airport owners, but comprehensively trains staff in the discipline.
Oz Airports offers a range of airport specific training designed to support airport operators and contractors performing works projects on active airports. Our training staff have Certificate IV Training qualifications and strong training backgrounds as Air Traffic Control Training Officers, Flying instruction and Check Captain qualifications and as WHS Trainers. Our Training, which meets the requirements of the Civil Aviation Safety Authority, can be delivered at your airport and tailored to complement individual airports or specific works project requirements.
Oz Airports is a privately owned business and industry leader in the support of the Australian Airport Sector. The effectiveness and success of the company resides in the experience and competency of our management team and staff. All new staff undertake a comprehensive, face to face, company induction. Operational staff are also required to complete our ARO/WSO training package and subsequent on the job training, to ensure staff meet the company's proficiency standards. We strive to be an employer of choice, supporting our employees with professional and personal development, as members of the Oz Airport family.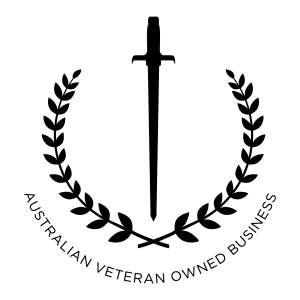 We are proud to be a veteran-owned and operated business and members of the Australian Veteran Owned Business initiative which allows us and other veteran-owned businesses to proudly showcase our military service. Consumers and other buyers can make educated purchasing decisions in knowing that they are dealing with a veteran when they see this logo displayed.

COMPLIANCE OVERVIEW
As a provider of Airport Safety, Airport Compliance and Airport Management Services, Oz Airports' internal management and safety systems have been developed to ensure effective provision of these services to clients.
Oz Airports' constantly reviews, updates and improves its systems as we strive for continuous improvement in the services the company delivers.